Chinese manufacture supply VR slider 9d vr game machine for extreme sport theme park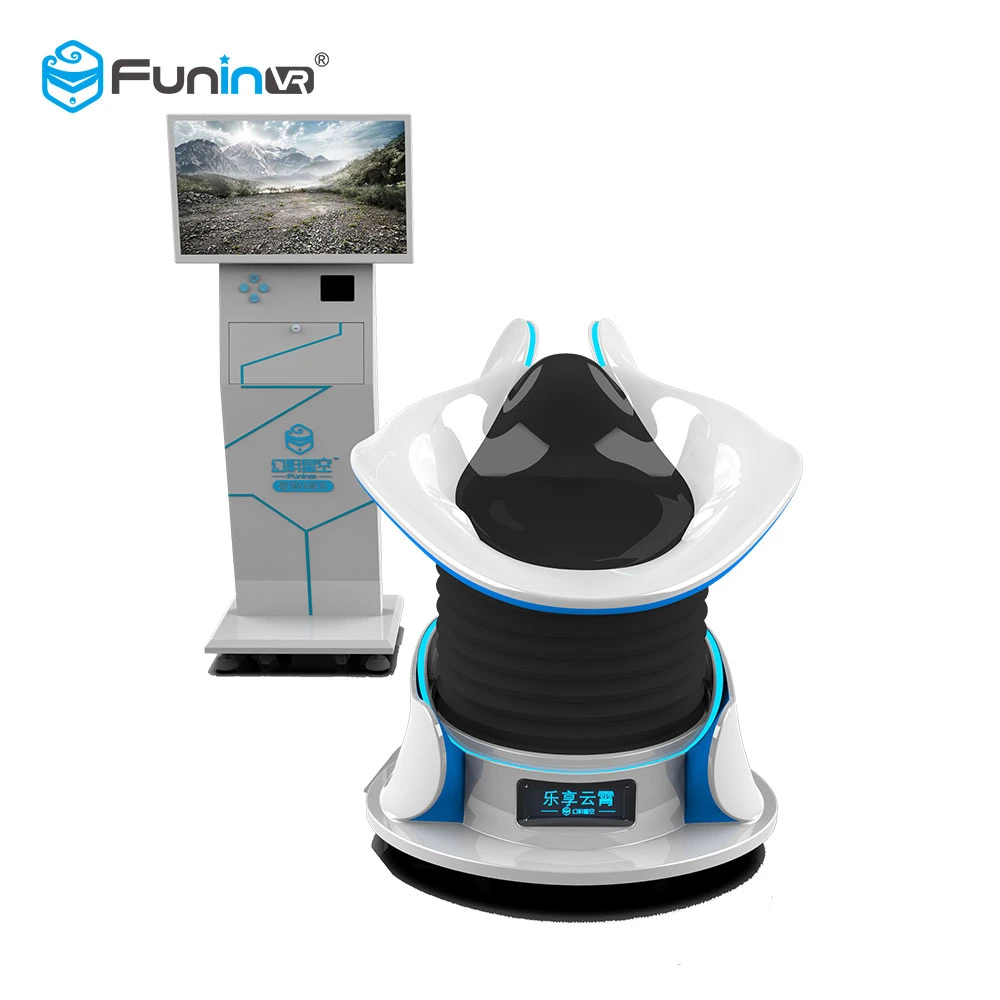 What is VR Slider?
Online battle, Adventure sniper
Low investment costs but high profit! 5 square meters shop can start a business, 2 people play at the same time!
Wide market acceptance, classic shooting experience, attracting millions of fans!
Simple operation, just need to operate the trigger button to play!
The sense of substitution is strong, and the induction breathing light will show different changes according to the life value of the game character!
It has high acceptance and strong stickiness. It is equipped with exclusive games such as "West Corpse 2" and "Return to Despair"
Company Information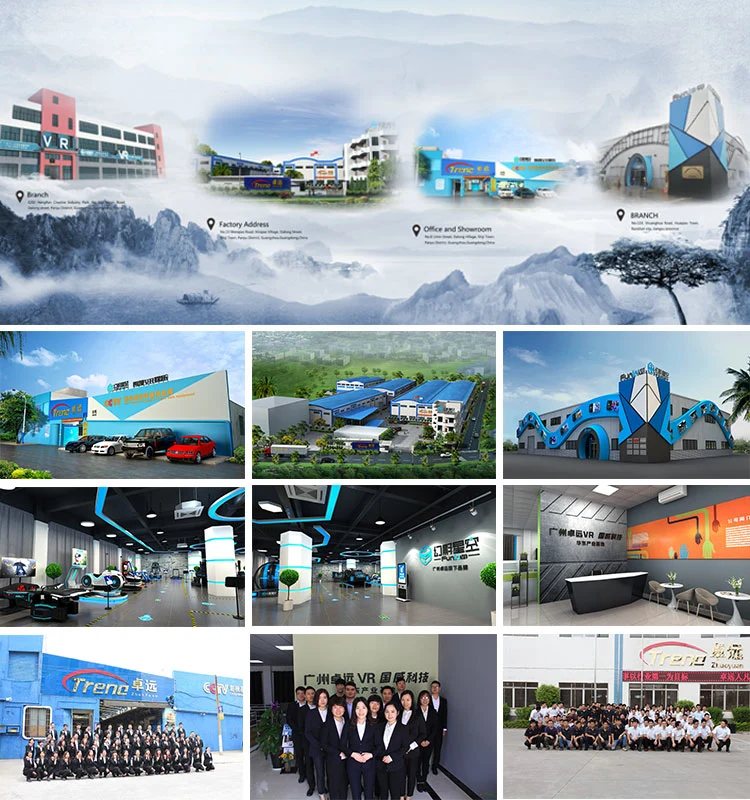 Guangzhou Zhuoyuan (sub-brand FUNIN VR) , VR entertainment solution provider, is a high-tech innovative enterprise through a whole industry chain including creativity, research and development, production, sales, operation and service. With extensive industry experience, it has a modernized manufacture base of more than 20,000 square meters and technical R & D center of more than 3000 square meters. Besides, it also builds up a VR content creation center and brand operation team, which has been widely recognized in the industry. Zhuoyuan makes its mission to help customers create sustainable and profitable projects and strives to be the best partner to make the first bucket of gold.
which enjoy great reputation throughout the world. Our main products include 5D/7D/9D cinema equipment, each seat 9d vr simulator, flight simulator, vr treadmill, vibrating vr simulator and stand up flight vr simulator…
Certifications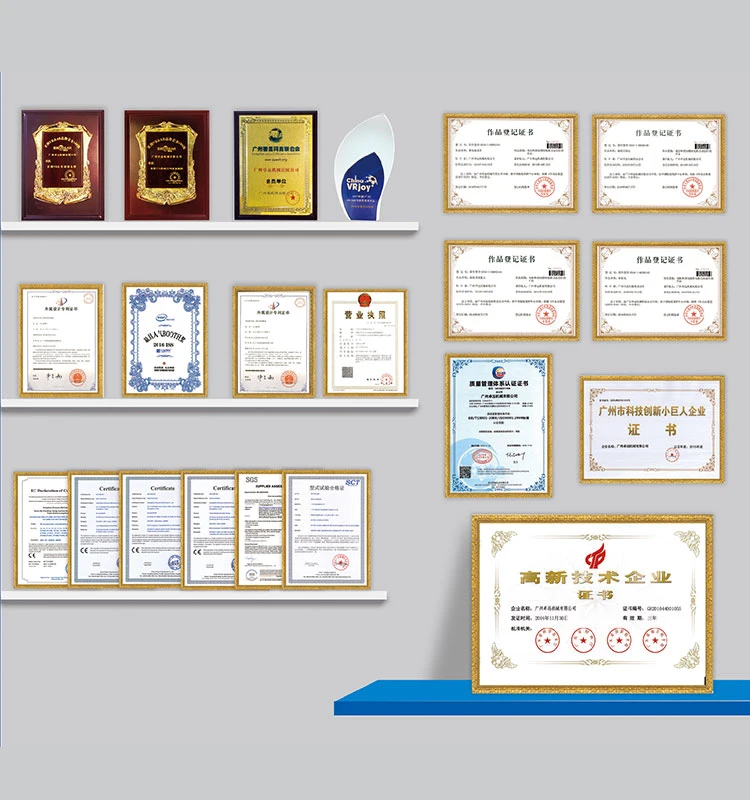 our cases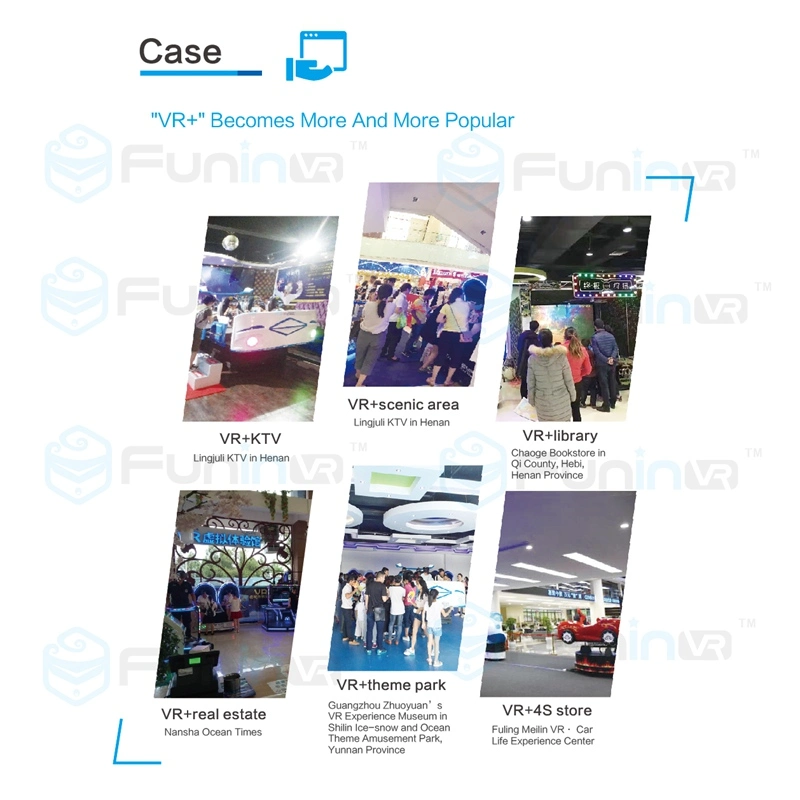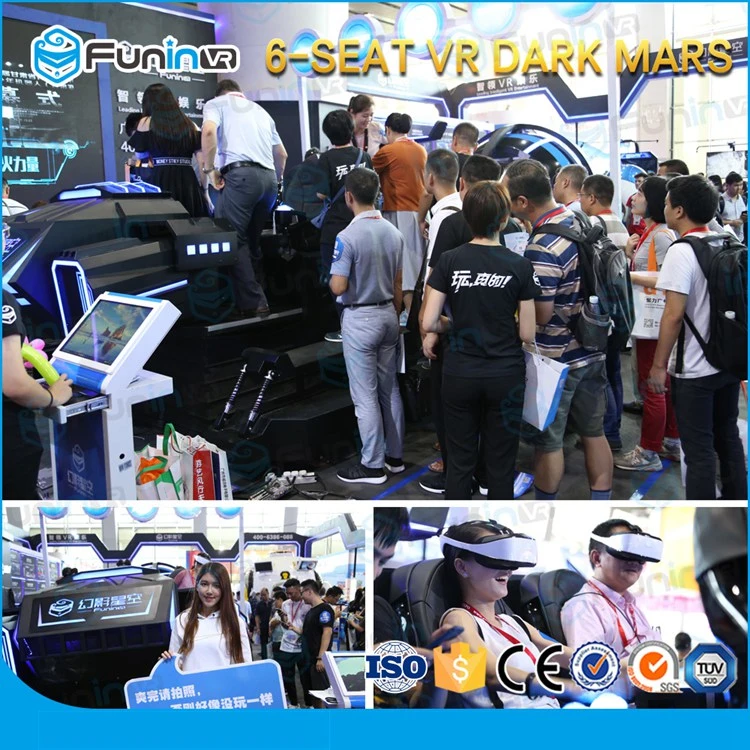 FAQ
Q:What is Virtual Reality?
A:Virtual reality is an artificial environment that is created with software and presented to the user in such a way that the user suspends belief and accepts it as a real environment.
Q: What is the difference between 9D VR cinema and 5D/7D/8D cinema?
A:There are 4 main differences:
1. There is no need screen and projectors in 9D VR cinema. Just wear the VR glasses,
then feel what you see.
2.The seats in 9D VR cinema can have 360° Rotation,fully immersive.
3. Different from shooting with real guns in 5D/7D/8D cinema,9D VR uses the advanced head tracking technology.Just move your head to aim at your target,then press the bottom to shoot it. you can use your head control the direction you want~!
4. Don't need to do a complicated installation!
Q:Where can I run the 9D VR cinema and what is the size of the room it requires?
A:Shopping mall,amusement park,airport,club,theater, scenic spots,Theme park,around the school ect. Many locations are suitable because it just needs 2-9 spare meters to place the whole set of machine. Actual size of the location for the VR machine need be followed acording the different VR cinema simulator.
Q:What is the type of your movies?
A:Horror,thriller,cartoon,race movies ect. 5-10 minutes for every movie.